Touring Gascony from the Bastion : two regions to discover
Your experience of tourism in Gascony begins at the Bastion du Prince Noir and its garden overlooking the village of Poudenas, in Aquitaine.
In the evening, under the vaulted arcades facing the river, villagers and tourists come to sample a wine from the Pays des Côtes de Gascogne, with the accompaniment of baked camembert or duck breast with home made french fries. A good recommendation to discover 300 m from the Guesthouse !!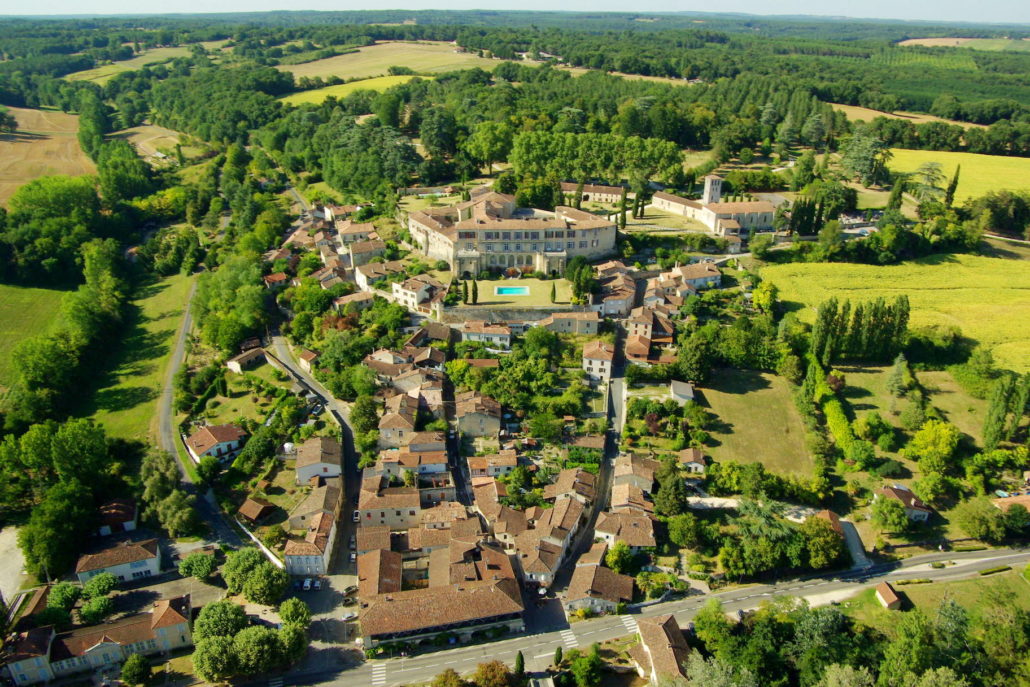 The Pays d'Albret, heartland of tourism in Gascony
Located at the border of the Gers, Landes and the Lot et Garonne, in the Pays d'Albret, the land of King Henri IV and his mother Jeanne d'Albret, this  prestige Holiday Rental in Lot et Garonne is the ideal entry point to go and explore Gascony.
A few kilometres from the Guesthouse, Mézin, Fourcès, Montréal, Sos, Nérac host numerous evening food markets in season, where local producers offer their foie gras, duck, cheeses, Gascon apple pies, wines and Armagnac… which you can sample on the spot.
A number of events: exhibitions, concerts, theatre, antique markets et cultural visits will allow you to discover local architectural treasures (Nérac and Château Henri IV, the nearby Château du Fréchou, Barbaste and its fortified Watermill, Montréal and the Gallo-roman villa of Séviac, La Romieu and its collégiale church…)
To organise your stay in Gascony, contact the Tourist Offices around Poudenas  :

Recommendations from the Bastion
Prestige Holiday Rental in the Lot et Garonne